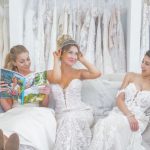 DIY Wedding Hairstyles: Unleash Your Creativity for the Perfect Look on Your Big Day
Putting together the perfect look for your wedding day can be daunting. You want to look stunningly beautiful while making sure every detail is picture-perfect, including choosing the right hairstyle. Rather than attempting a complicated updo or single-handedly tackling an intricate braid all on your own, take complete control by investing in some DIY know-how and unlocking your creative potential with these easy yet beautiful DIY Wedding Hairstyles. With just a few basics like elastics, pins, and even decorative pieces from craft stores — who knew you don't need fancy tools to achieve masterpiece hair designs? Read on to find out more about how you can make this special day even more memorable with tons of amazing photo inspiration for virtually any type of personality or style!
Easy but stunning DIY wedding hairstyles
DIY wedding hairstyles are the perfect way to create an individualized look that reflects your personal style on your special day. With some creativity and practice, you can achieve a beautiful bridal hair look all by yourself. Whether you're a complete novice at styling or have been mastering updos since your prom days, here are some tips to help get you started.
When it comes to DIYing your own wedding hairstyle, preparation is key! Start prepping with research – take inspiration from celebrity looks, magazine photos, and Pinterest boards full of ideas – and go into the process with realistic expectations. If you want something intricate like French twists or braided crowns, consider getting professional help if it's out of your element.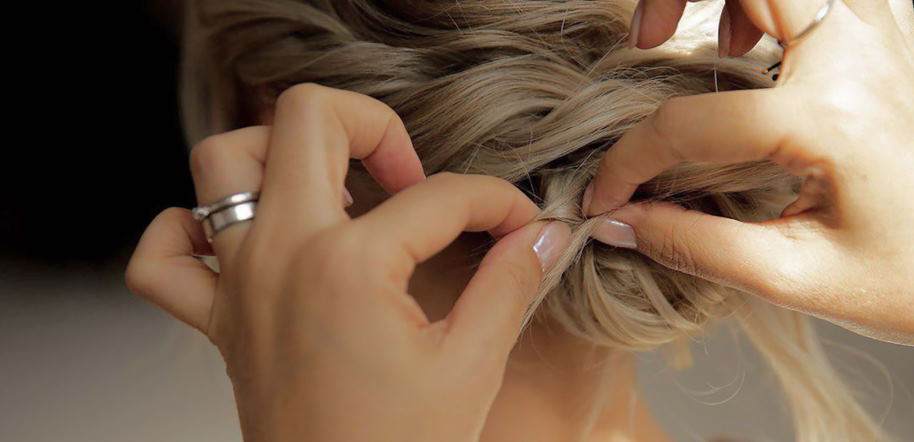 Once you've decided on a style, practice is essential to ensure success. Buy extra hair supplies like hairspray and clips, and set aside an evening a few weeks before the wedding to perfect your look. Test different techniques and get comfortable working with your own hair and styling tools. Test the look in natural light if possible – it will help you spot last-minute adjustments you may have not noticed in artificial lighting. Finally, don't forget to take pictures throughout the process so that you can always reference them on the big day!
Finally, it would only be a DIY project with enlisting some help from your maid of honor or bridesmaids. Have them (or yourself) practice styling each other's hair to make sure everyone is comfortable with the look. It will help you get through the process quickly and efficiently on the big day, allowing more time to celebrate!
With a little creativity and planning, DIY wedding hairstyles can be just as beautiful and unique as those done by professionals – without breaking your budget. So unleash your inner stylist and enjoy quality bonding time with your bridesmaids along the way!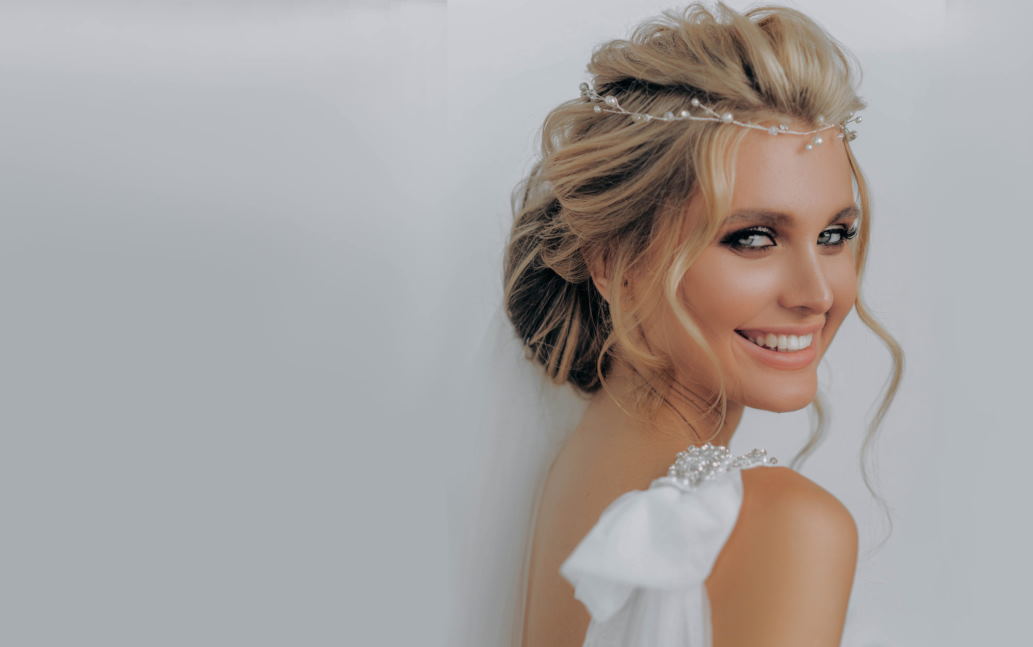 Tips and tricks for DIY wedding hairstyles
Choose a hairstyle that works with your natural texture. For example, if you have curly hair, choose an updo or braid that will work best with the curls. For straight hair, try a half-up style or an intricate chignon.
Gather all of the necessary tools and products before starting your hairstyle to ensure you get all the steps. Hairpins, hairspray, styling gel, curling irons, and other accessories are essential for many styles.
Start by washing your hair and using a deep conditioner if needed for extra hydration. Let air dry until it's about 60% dry, then blow out to help create volume and smoothness throughout the strands.
Create a part before starting the style. You can go with a classic center or side part or try something unique, like an asymmetrical look.
Section your hair off in a way that works best for the hairstyle you are trying to create (e.g., three sections for an updo). Then use a curling iron and/or styling products to add texture and shape before creating the final look.
Secure each section with bobby pins until your desired look is achieved. Finish off by spraying hairspray all over to help keep everything in place throughout the day.
Adding accessories such as flowers, clips, headbands, or jewels will help complete your wedding look and give you a beautiful and unique style.
Take pictures of the steps throughout the process to easily recreate your look on your wedding day. With practice, you will soon be able to create stunning do-it-yourself hairstyles for any special occasion!
Good luck, and have fun creating the perfect bridal look!