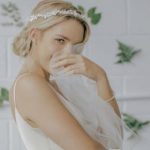 Bring the Romance: Tips for Creating Long Veil Hairstyles for Your Bridal Party
The excitement and anticipation of your wedding day can fill you with joy, but looking beautiful for that special moment—from the tips of your toes to the crown of your head—can also trigger feelings of stress. With so much to think about from dresses and accessories, it can be easy to forget the importance of hairstyles in creating a dream-wedding look for yourself and members of your bridal party. If you want an elegant yet timelessly romantic feel for their 'do without compromising on aesthetic value, why not opt for a long veil hairstyle? Today's post shares some insider hair styling tips when it comes to getting dressed up with tendrils cascading beneath lovely veils!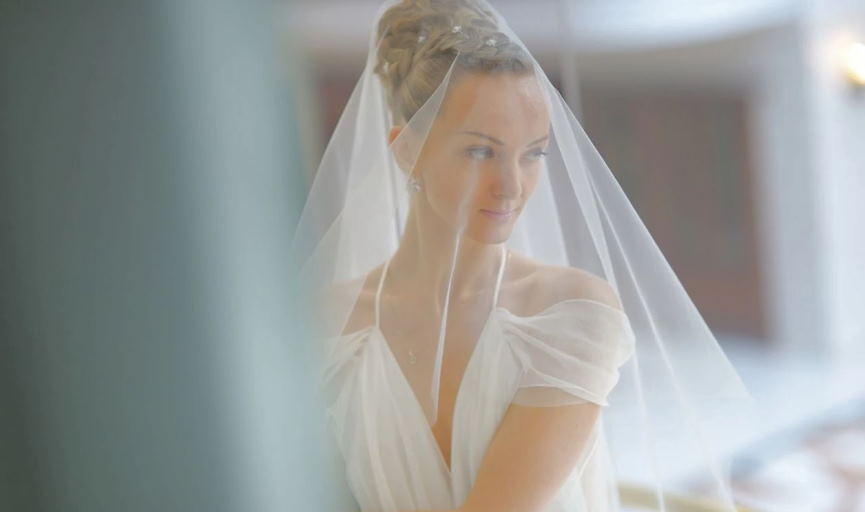 Create the ideal style for brides wearing a long wedding veil
When wearing a long wedding veil, brides have the unique opportunity to create an unforgettable style. To begin, you should consider your body type and dress silhouette to choose the best length for the veil. A cathedral veil is typically the most dramatic, reaching all the way down to the floor. It's perfect for creating a romantic, elegant look when paired with a full-length gown and can be made even more striking by adding intricate details like lace edging or beading around its edges. Alternatively, if you're going for something simpler but still want to make a statement, try wearing a short fingertip veil that falls just past your shoulders. This style looks great with slim-fitting sheath dresses and can be complemented with a delicate headpiece to complete the look.
No matter what length of veil you choose, ensure it is secured properly for the big day. If you have long hair, you may need to use bobby pins or an elastic band to keep it in place. Additionally, opt for lightweight veils that won't weigh down your hairstyle and cause discomfort throughout the day. Finally, practice walking and posing with your veil ahead of time so you feel comfortable moving around while wearing it on your special day!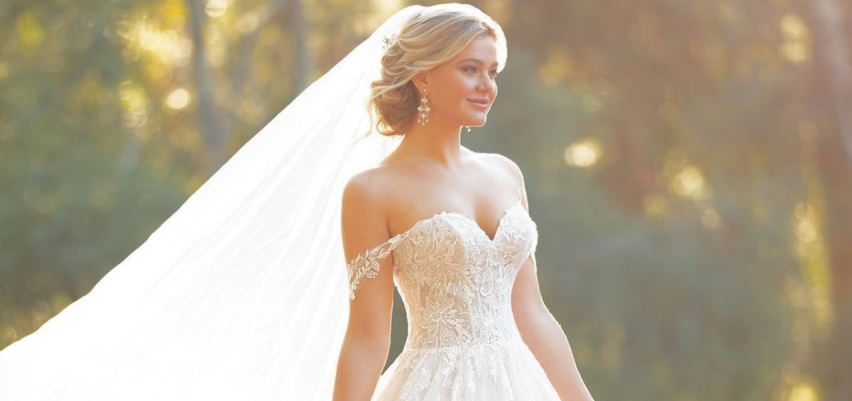 Tips for finding the right hairstyle for long wedding veils
Consider the shape of your face: Knowing the shape of your face can help you determine which hairstyle best complements it. For example, a wavy style might look great with a veil if you have an oval face, while someone with a rounder face may be better suited to a more voluminous style.
Contrast the texture of the veil and hair: Experimenting with different textures will help you find a flattering balance between your hair and veil. For example, soft waves are perfect for silk and tulle veils, while sleek updos work wonderfully with heavier fabrics like organza or lace.
Incorporate accessories: Adding accessories such as flowers or jewelry to your hairstyle can help to highlight the veil and create a beautiful, cohesive look.
Remember to try something new: If your everyday style works with a veil, try something different for your special day. For example, go for an elegant updo or even incorporate braids into your hairstyle.
Ask for advice: If you still need to decide which hairstyle best suits your veil, feel free to ask your hairdresser for their opinion. They will be able to suggest styles that work best with the fabric of your veil and can also advise on which accessories to use.