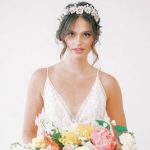 Unlock Your Inner Princess: How to Achieve the Perfectly Colorful Wedding Makeup Look
Your wedding day is special, and you deserve to look your best! Adding touches of color to your makeup can put the perfect finishing touch on one of the most memorable days of your life. Whether you're looking for something truly magical or simply hoping to add a pop of brilliance, this guide will show you how to embrace your inner princess and make every moment shine. With helpful tips, tricks, and video tutorials from makeup experts, you'll be able to create a seamlessly beautiful bridal look that's all about highlighting everything that makes you unique. So get ready to sparkle brighter than ever — let the transformation begin!
How to create colorful wedding makeup for your special day
Achieving the perfect wedding makeup look for your big day can be stressful. But with the right tips, you can make sure that you look like a true princess when it comes time to walk down the aisle. Here are some tips to help you achieve the perfectly colorful wedding makeup look:
Start with a natural base. When it comes to foundation and concealer, always opt for formulas that provide light to medium coverage so that your skin looks naturally flawless without being too heavy or cakey. Also, pick colors that match your skin tone as closely as possible so that everything meshes together nicely.
Choose soft, muted colors for eyeshadow and lipstick. For eye shadow and lipstick, choose colors that are soft and muted. This will help create a romantic look while allowing your natural beauty to shine through. Try shades of pink, mauve, peach, or light pastels for an ethereal effect.
Add some shimmer and sparkle. Adding a bit of shimmer and sparkle to your wedding makeup is an absolute must! Choose eyeshadows with hints of glitter, or use a highlighter on your face's high points for a subtle but stunning glow.
Perfect your brows. Your eyebrows can greatly impact how you look in photos, so make sure to take extra care when grooming them for your wedding day. Use a tinted eyebrow gel or wax to tame and shape your brows and add a bit of definition.
Accentuate the eyes. To finish off your look, use false lashes or volumizing mascara to make your eyes pop. You can even use colored eyeliners to add a bit of drama and vibrancy to your look. Be sure to stay moderate with color, as it can easily become overwhelming!
With these tips in mind, you'll surely achieve the perfectly colorful wedding makeup look for your special day. Have fun experimenting with different colors and textures until you find the one that makes you feel like royalty!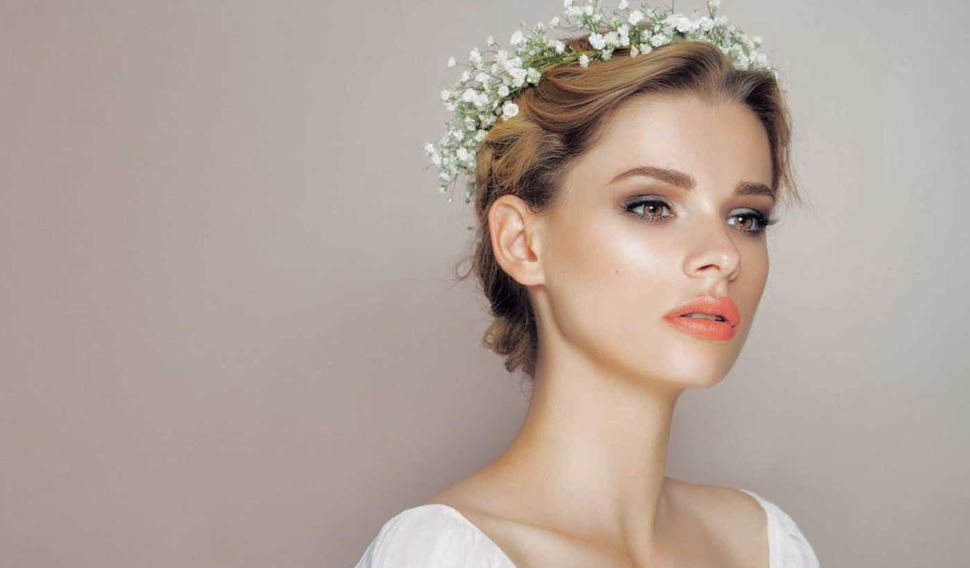 The art of colorful wedding makeup: the joys of adding a pop of color to your special day
Adding a burst of color to their wedding makeup can be daunting for many brides. But with the right products, techniques, and color palette – it can be done! Colorful wedding makeup is a great way to express your personality on your special day and bring life and vibrancy to your look.
Finding the right balance between subtlety and drama is the key to successful, colorful wedding makeup. You want your colors to stand out without being too over-the-top or garish. Start by choosing two or three shades in complementary tones that will blend seamlessly. For example, try pairing pink and purple shadows with a rose gold highlighter for a soft but eye-catching effect. Or go bolder with a combination of bright blue, green, and yellow eyeshadows.
When it comes to application, you don't need to go overboard with the colors – use a light hand and blend them gradually so they look natural. Choose matte or shimmer finishes depending on what works best with your skin tone and overall look. You can also mix up the textures by using cream, liquid, or powder products in different areas of the face.
Finally, remember that colorful wedding makeup is all about having fun! Feel free to experiment with different pigments and shades until you find something that reflects your style. With a little practice, you'll soon be able to create stunning looks for your special day.