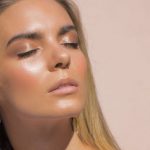 Twinkle & Shine: Make Your Big Day Perfect with Sparkly Wedding Makeup
Are you a bride-to-be who loves glamorous things with a touch of sparkle? If so, it's time to ensure your bridal makeup look is as special and striking as possible. Bridal makeup should highlight the beauty of the bride's skin and her shimmering personality – that's why this blog post will take you on a journey through all things sparkling and magical! From creative eyeshadow looks to chic ways to adding some extra sparkle, we'll show you exactly how to glitz up your wedding day appearance without going overboard. With these tips, hints, and examples, you could have big blingy dreams that come true on your beautiful day. So grab hold of our guide, and let's get ready to twinkle & shine!
Discover the magical benefits of glittery wedding makeup
Glittery wedding makeup is an excellent way to add sparkle and glamour to your special day. You can create the perfect look for your big day with shimmering eyeshadow, glittery lips, and highlighter for that extra glow. Not only will it make you feel more confident, but it will also give you that added bit of shine. Glitter adds a statement-making touch to any look and allows you to stand out. Glitter makeup is versatile, too – it can be used for subtle looks or bold and daring styles, depending on your preferences.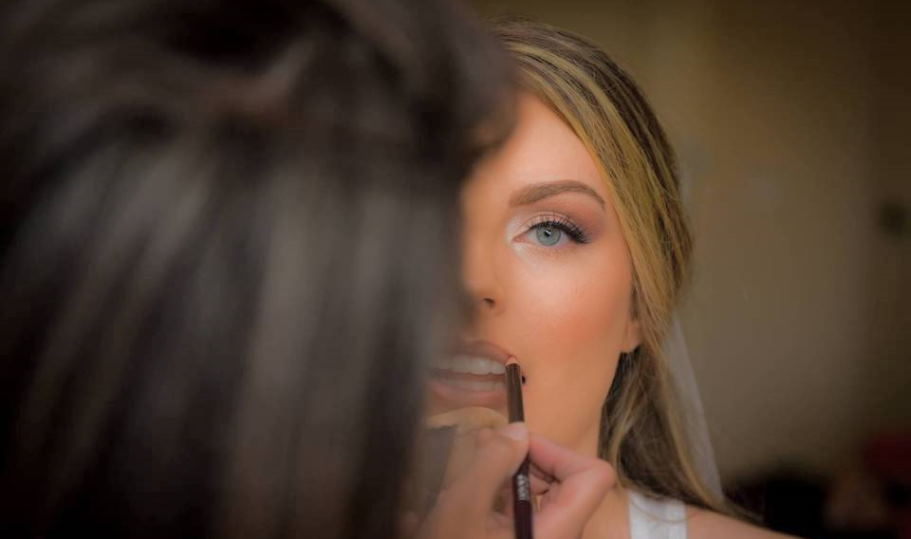 No matter what type of look you're going for – modern, vintage, classic, or more glamorous – the perfect glittery wedding makeup look is achievable with just a few products. Start by prepping and priming your skin to ensure your makeup looks flawless all day long. Then, choose light-reflective eyeshadows for extra shine and add glitter as an accent. Finish off with a statement lip color or glossy lips, and voila! Your dazzling wedding glam will be complete in no time.
The great thing about using glitter on special occasions like weddings is that it can boost the confidence of any bride-to-be. Plus, it's easy to take your wedding look up a notch without putting in too much effort. Whether you go for a subtle shimmer or bold sparkle, you'll make a lasting impression on your guests! So if you're looking for a way to glam up your wedding look, glitter makeup is the way to go.
Achieving a sparkly wedding day look with glitter makeup
Glitter makeup is great for adding a shimmer or going all out with an eye-catching bold glitter look. With the right products and tools, you can create a unique, beautiful wedding day look that will turn heads.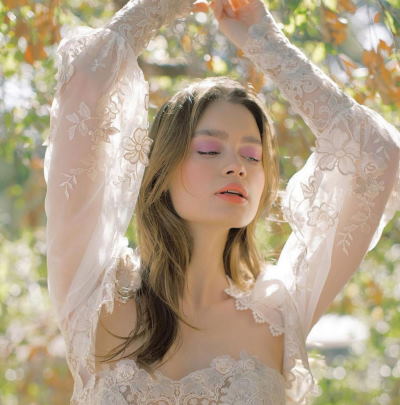 To create the perfect wedding day glitter makeup look, choose a color palette that matches your dress and accessories. Consider using subtle shades of pink, champagne gold, or silver for a soft yet glamorous feel. Experiment with brighter shades like blues, greens, or purples for more intense looks like smoky eyes or dramatic winged eyeliner. Once you have chosen the colors, select your glitter makeup products. A glitter eyeshadow palette is essential and comes in many colors to suit any look. You can also opt for loose glitters, which create more intense looks with lots of sparkles.
When applying your glitter makeup, use a good-quality brush or sponge applicator for the best results. Start with primer or setting spray to help the glitter stay put all day long. Then you can begin applying your eye shadows and building up layers until you achieve the desired intensity and shimmer level. To add extra sparkle to your look, dab small dots of loose glitter onto the lids or inner corners of the eye using a flat brush. Finish off with volumizing mascara and some false lashes to make your eyes pop.
Adding glitter makeup to your wedding day look will give you that extra glamour. Whether you opt for a subtle shimmer or bold glitter, it will turn heads and make your special day unforgettable. With the right products and tools, achieving a sparkly wedding day look with glitter makeup is easy and fun. So go ahead – be bold, be daring, and make your wedding day one to remember!