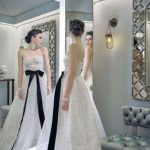 The Beauty of Budgeting: How to Find the Perfect Wedding Dress at a Price You Can Afford
Finding the perfect wedding dress is one of the biggest challenges a bride can face leading up to her special day. You want something that reflects your style, makes you feel beautiful, and stands out – without breaking the bank! And if you're an eco-conscious bride who wants to keep sustainability in mind when shopping for your gown, finding a dress that fits these criteria can be even more daunting. But fear not; it is possible to zero in on a stunning and sustainable wedding dress at a price point you'll love with a bit of research from this blog post. Keep reading to learn all of our top tips and find decorative dresses you won't believe are budget-friendly!
The true cost of a wedding dress: practical tips to save on your big day
When planning your wedding, choosing the perfect dress is one of your most important decisions. However, budgeting for a dream wedding dress can be daunting for many brides-to-be. We look at how to save on your big day without sacrificing style and quality.
The first step when shopping for your wedding dress is understanding what type fits your budget. Determine how much money you will spend on your gown and stick to that number! Consider including accessories such as jewelry and shoes in this cost calculation. Once you have determined your price range, it's time to start looking around. Shop around online or visit local boutiques to get an idea of what is available in your price range.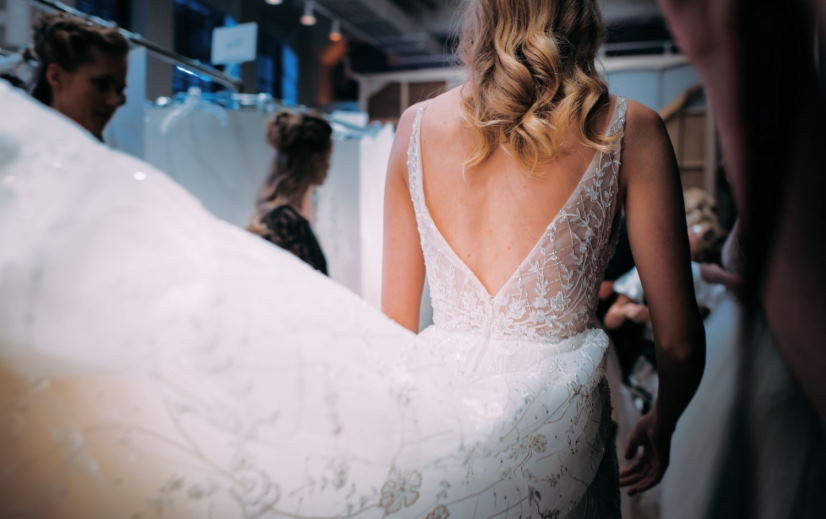 Another way to save on a wedding dress is to try second-hand bridal shops or consignment stores. Many times these stores will offer gently used dresses at discounted prices, saving you hundreds of dollars while still getting a high-quality dress.
If you have time before the big day, consider purchasing your dress off the rack instead of custom-made. This can be a great way to find designer dresses at more affordable prices. Be sure to check out sample sales as well! Often bridal salons and designers have sample sales where they sell their gowns with slight imperfections at drastically reduced prices.
Finally, feel free to purchase a brand-new dress. Many brides-to-be choose to borrow or rent a wedding dress from friends and family, saving hundreds of dollars. With so many options available, you're sure to find something perfect for your big day while still staying within budget!
The secrets to finding the perfect wedding dress without breaking the bank
Shop around – Sometimes, the perfect dress is waiting for you in an unexpected place or at a lower price point than you might have expected. Shopping at multiple stores or online stores can help you find the right look without breaking the bank.
Try on different styles – A great way to save money when shopping for wedding dresses is to try on styles you may not have initially thought of. You may be surprised by how much you like something else, and it can be less expensive than what you originally planned to buy.
Don't buy new – Check out consignment shops, sample sales, and second-hand stores for previously owned wedding dresses that could still be in excellent condition. You can often find great deals this way, and it's a great way to be kind to the environment by reducing waste from a new dress.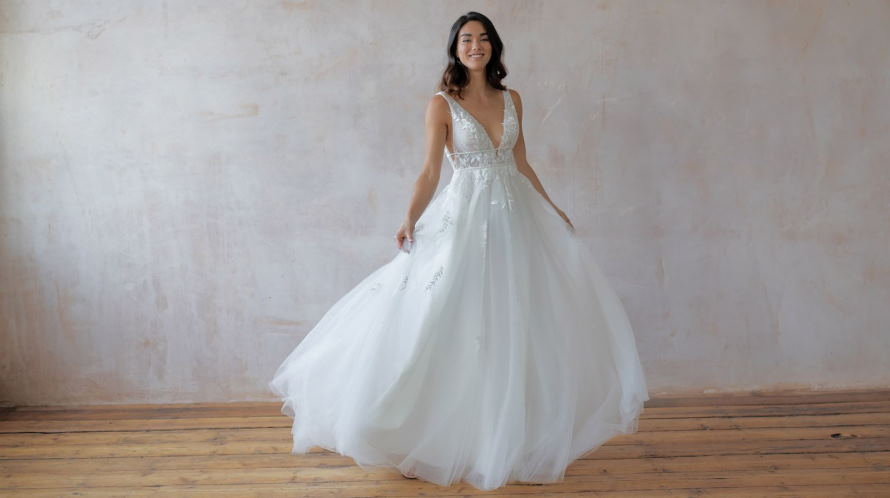 Don't go overboard on extras – While those gorgeous shoes, veil, and other accessories are tempting, sticking with simple designs and buying them in bulk or second-hand will help you save money. Plus, if you keep things simpler, you can always add more later on down the line if you decide to make your look more elaborate.
Consider alterations – Sometimes, even if a wedding dress isn't perfect off the rack, there are ways that a trusted seamstress can alter it, so it fits perfectly while still saving money compared to buying something brand new.
Opt for a non-traditional dress – Consider an alternative look like a jumpsuit, separates, or something less traditional than a white gown to save money while still looking beautiful on your wedding day.
Shop off-season – Take advantage of the sales during off-peak months and take note of any clearance items you come across for great savings without compromising style!
Set a budget – Decide how much you are willing to spend on your wedding dress before you start shopping, and stick to it no matter what so you don't overspend or get tempted by something out of your price range. Knowing what you can afford before going into stores will also save you time in the long run.
Ask for help – Friends and family can help you find great deals and ensure your dream look is within reach. So don't be afraid to ask around!
With a little research, shopping savvy, and creative thinking, finding the perfect wedding dress without breaking the bank is doable. Good luck with your search for the perfect dress!